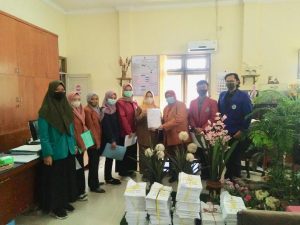 Unikama – It is not only students who are selected to run the Teaching Campus Program (PKM) launched by the Ministry of Education and Culture in 2021. Lecturers are also included as Field Assistance Lecturers (DPL) who are in charge of guiding and accompanying students while running the program.
Likewise, Lecturers at the Universitas PGRI Kanjuruhan Malang (Unikama), there are 5 lecturers who passed the central administrative selection. Among them are Henni Anggraini M. Psi., Dr. Sri Hariyani, M.Pd., Kurriawan Budi Pranata, M.Si., Dr. Rahaju, S.Pd., M.Pd and Rina Wijayanti, M.Psi.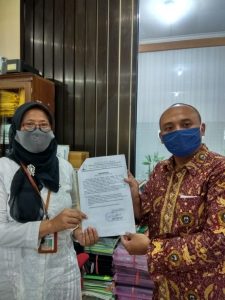 Dr. Sri Hariyani, M.Pd said that there is also a selection for DPL by attaching a recommendation letter from the higher education leadership.
"So we registered through the campus teaching platform and uploaded the recommendation letter. The role of DPL is very important, namely to encourage, facilitate, and assist students in implementing campus teaching programs during March 22 – June 25, 2021 approximately 3 months, "he said.
On the other hand, Kurriawan Budi Pranata, M.Si added that DPL is also required to have an NIDN registered in the Dikti database. In addition, DPL must really prepare itself by coordinating with the Education Office and the target school programs in order to launch this Teaching Campus activity.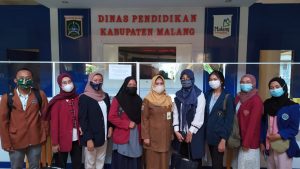 In line with Kurriawan Budi Pranata, Henni Aggraini, M.Psi also explained that DPL also received debriefing from the activity committee and it was also carried out online.
"After receiving the debriefing, the DPL coordinated with the students. So that later there will be no miscommunication with students. With this provision, we as DPLs can also direct students to use what kind of learning media, because not all schools and students have smartphones and laptops, "he explained.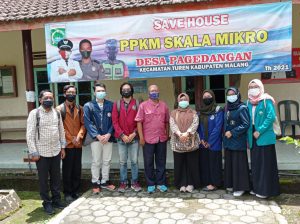 Meanwhile, Dr. Rahaju, S.Pd., M.Pd. hopes that Unikama lecturers who are selected as DPL can apply their experience in lectures and can train students' sensitivity in seeing conditions / problems that occur in the field (in the field of education) and finding solutions to these problems.
"I hope Unikama can socialize this program earlier and motivate students to take part in PKM and give appreciation to students who take part in PKM," he said.
It is undeniable that the enthusiasm of the Lecturers is very high to become DPL in this government program. Rina Wijayanti, M.Pd, who was also elected as DPL, revealed that she was very proud to be able to pass the selection and be a student DPL who runs PKM.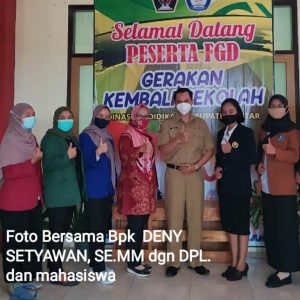 "By being elected as DPL, the lecturers can actualize themselves, passion, enthusiasm, desire to hone and develop their abilities and skills," he said.
They hope that in the future there will be more students who can pass this PKM selection in phase II and also that more lecturers can be selected as DPL in this government program.