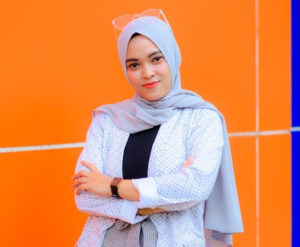 Unikama – Farikhatul Azizah, a student of the Faculty of Education (FIP), Pre-Kindergarten Teacher Education Department (PG-PAUD) formed the Green Millennial Ngalam Creative (GMNC) community. This community, which was formed in October 2020, has 127 members.
"This community was formed to preserve the environment and empower the community and focus on waste processing," she said.
Later, each member will become a representative of their respective regions. The GMNC community also collaborates with waste banks around the area to process this waste.
"Educating the public to care about the surrounding waste is a priority for our community. The community needs to be given education so that they can sort organic and non-organic waste. This sorting is to facilitate waste processing. This waste will be processed into animal feed and organic fertilizer," she explained.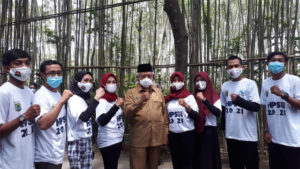 Talking about waste is endless, not all people are aware of how to protect the surrounding environment, including disposing of garbage properly.
"People think that throwing garbage in the river can solve the problem, but it actually adds to the problem and causes flooding. Therefore, it is still necessary to warn the general public so that they can know how to sort waste into something that can be used, "he added.
These activities have been carried out in Malang Regency, including Kepanjen, Dampit, Jabung, Turen, Pagak and other regencies. In several activities, GMNC also collaborates with the Malang Regency Environment Agency (DLH).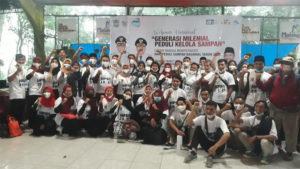 In addition to focusing on the problem of community waste, GMNC also empowers the community by providing tour assistance at the Tanaka Waterfall Bangelan Village, Wonosari District, Malang Regency and it is proven that this place is currently booming and visited by many people.
"So we foster and empower youth and local communities to process water sources into tourist attractions. From there, public awareness realizes the importance of protecting and preserving water resources which greatly affect human life in a sustainable manner, "she concluded.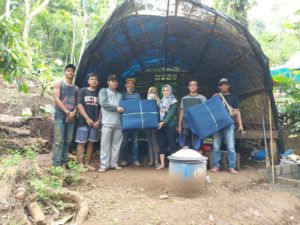 In the future, the founder of the GMNC community hopes that there will be many other young people who will be motivated to protect the environment and care more about waste. She and her community plan to collaborate with the Malang Regency Women's Empowerment Service to help educate the public.